It's National Home Ownership Month, MSU Tornado Researcher, Prof. Mark Skidmore, Touts Manufactured Homes As "Great" Option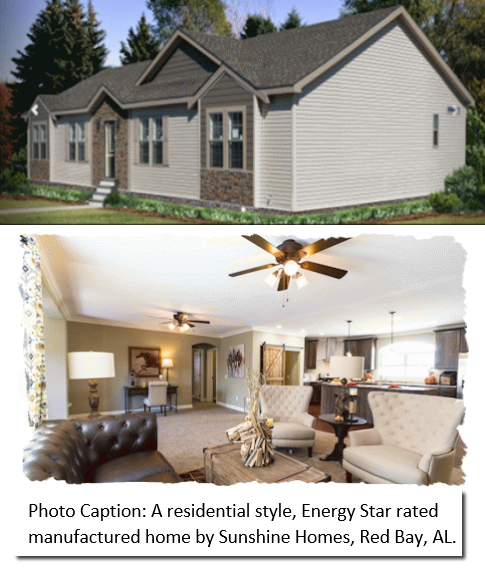 "That box [a manufactured home] is going to be built better than any [conventional] home, unless it's built to hurricane standards," said Dr. Tim Reinhold, Chief Engineer, Insurance Institute of Building & Home Safety (IBHS)
June was proclaimed by President Donald J. Trump as National Home Ownership Month. In a surprising set of admissions, Professor Mark Skidmore, Michigan State University (MSU) co-author of Climate Change, Tornadoes and Mobile Homes: a Dangerous Mix, has told MHProNews that he believes manufactured homes are a "great" option for home ownership.
In an on-the-record digital exchange between:
Skidmore made a series of admissions that cut away at the sensational claims of their tornado-related research.
Among the revelations from "Climate Change, Tornadoes, and 'Mobile Homes' – Dangerous Oversights – Mark Skidmore Admits Michigan State Univ Study's Omissions; Revealing Analysis & Report," Kovach, Weiss, and Ghorbani's digital discussion with Skidmore and others at MSU produced the following facts, admissions and revelations.
There have been no mobile homes built in the U.S. in over 41 years.
Manufactured homes evolved from mobile homes, but they are not the same thing in terms of construction, safety, energy efficiency, and durability.
Skidmore and his fellow MSU researchers did not break down the data between pre-HUD Code mobile homes and manufactured homes – the latter of which are built to superior standards.
Skidmore said, "I think the benefits of manufactured homes are great,"
Skidmore touted the affordable quality of manufactured homes, "I see them as filling an important niche in the housing market."
Kovach cited in their discussion a previous statement made by Insurance Institute of Building & Home Safety (IBHS) Chief Engineer, Tim Reinhold, Ph.D. about the strength and relative safety of a manufactured home compared to conventional, 'on site,' built housing.
While noting that the safest place in a tornado is an underground shelter, the IBHS has done wind studies that demonstrated that conventional construction is not as durable in a windstorm as a properly installed modern manufactured home is.
In an interview with MHLivingNews, Reinhold said, "That box [a manufactured home] is going to be built better than any [conventional] home, unless it's built to hurricane standards," said Dr. Reinhold.
When several facts and apparent oversights were brought to Skidmore's attention, he candidly said those items were not considered or a part of the scope of their research.
No Mobile Homes Built in Over 41 Years, Manufactured Homes are Different
Speaking about the 41st anniversary of the 'birthday' of manufactured housing on June 15, 1976, which ended the mobile home construction era in the U.S., Weiss said "The establishment of the HUD Code was — and is — an important milestone for both the industry and consumers. The industry itself sought out federal regulation under a preemptive, performance-based, uniform code of federal standards that balances the key factors of safety and cost, along with uniform enforcement within a federal-state partnership."
To learn all about the surprisingly low odds of dying in a mobile home in a tornado, as well as safety tips, a video with dramatic wind-test footage, plus other revelations made by Skidmore, Weiss, Kovach and others see: "Climate Change, Tornadoes, and 'Mobile Homes' – Dangerous Oversights – Mark Skidmore Admits Michigan State Univ Study's Omissions; Revealing Analysis & Report."
To learn more about the 41st birthday of manufactured housing on June 15, 1976, see "Happy 41st Birthday, HUD Code Manufactured Housing." ##
About Us – MHProNews & MHLivingNews

MHLivingNews.com and MHProNews.com are the leading trade publications for consumers, manufactured homeowners, MH industry leaders, investors and public policy professionals who want up-to-date lifestyle and business news.
Media Contact:
L. A. "Tony" Kovach
Publisher – MHLivingNews.com
Phone: 863-213-4090
Email: tony@mhmsm.com ###
Contact Detail:
Company Name: MHProNews.com
Contact Person: L.A.'Tony' Kovach
Email: tony@mhmsm.com
Phone No: 8632134090
Address: 4210 Arietta Lane
City: Lakeland
State: Florida
Country: United States
Website Url: www.MHProNews.com


Source: www.PRExhibition.com